Description
The official Scrum.org Training for Professional Scrum Master.

Professional Scrum Master™ (PSM) is a 2-day course that covers the principles and (empirical) process theory underpinning the Scrumframework, and the role of the Scrum Master in it. This course is a combination of instruction and team-basedexercises, and teaches what is at the heart of the Scrum and Agile movement. The course also includes a free attempt at the globally recognized Professional Scrum Master I certification exam (PSM I).
What You Will Learn
Over the 2 days, students will see why PSM is the cutting-edge course for effective Scrum Masters and for anyone coaching a software development team toward increased efficiency and effectiveness. The course includes advanced thinking for servant-leadership and behavioral shifts.
Throughout the course, students are challenged to think in terms of the Scrum principles to better understand what to do when returning to the workplace.
The PSM course is much more than just a set of slides and an instructor. In this course, students work on real-life cases with other classmates together as a team. This course is made up of discussions and hands-on exercises based upon real-life cases.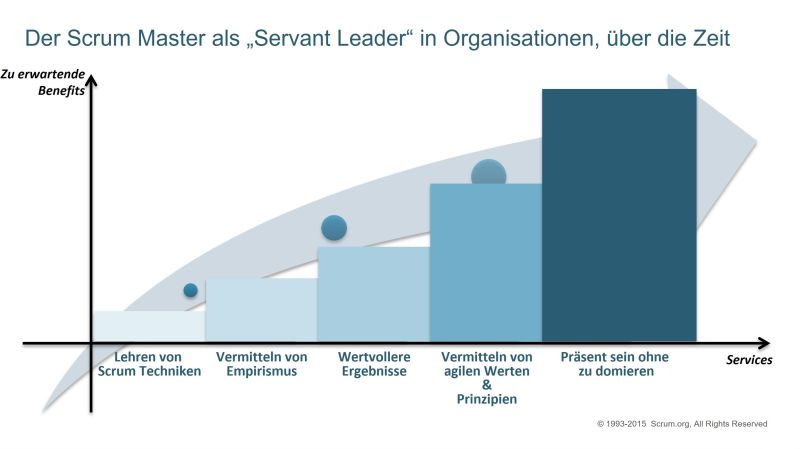 Professional Scrum Master Certification
Even though this Scrum Seminar is the official Certification Scrum.org training. It does not mean that participants will automatically receive a Scrum Master certificate.
After the participation of this Scrum Master training, attendees will have all the information they need to take the Scrum.org assessment for the Professional Scrum Master I and the Professional Scrum Master II. The Scrum.org certification assessment fee for PSM I is already included in the course price (PSM II will receive a 40% discount on the current list price of the PSM II Assessment Voucher). The Scrum exam can be taken online at any time after the course ends.
All participants completing the Professional Scrum Master course will receive a password to attempt the Professional Scrum Master I (PSM I) assessment. If you attempt the PSM Iassessment within 14 days and do not score at least 85%, you will be granted a 2nd attempt at no additional cost. You are also entitled to a discount on the PSM II assessment.
The seminar will be held with original English documents and certified / accredited trainers (PST) Scrum.org.

Duration 2 days.
Venue
Content
Scrum basics - What is Scrum and where does it come from (History of Scrum)?
Scrum Theory and Empirical Approach - Why does Scrum work and what are its principles? How are these different from more traditional approaches and how does that affect?
Agile and Lean Principles - Simple but very effective measures that help to avoid the nonsense and do the right thing.
Scrum - Roles, Rules and the Scrum Flow. How can you translate scrum theory into practice using timeboxes, roles, rules, and artifacts? How to use them most effectively and when do they not work?
Teams - How to put teams together Which team dynamic processes should be considered? What impact does that have on productivity?
Scrum Values - Scrum works well only when scrum values are considered and lived.
Emergent Architecture - Scrum is an empirical process. What are the consequences of empiricism and emergence on complex architectures and infrastructure development?
Done and Undone - What is the "Increment" and when is it "done"? What happens to remaining work and unfinished functionalities? How does this affect the overall project?
Scrum Planning and Reporting - How to plan a Scrum project and estimate its cost and completion time?
Scrum and Total Cost of Ownership - A system is not just designed. It also has to be maintained, maintained and improved. How can you measure and optimize this total cost of ownership?
Change - Scrum is different. What does that mean for my project and organization? What is the best way to introduce Scrum to anticipated changes?
Scrum in your organization - Scaling Scrum - Scrum works great with a single team. It also works better than anything else for projects or products involving hundreds of people all over the world. How can this be best implemented?
The Scrum Master - What exactly does the Scrum Master actually do? The Scrum Master and "continuous improvement". What happens if the Scrum Master takes on more roles?
Working with people and teams
Attendees
This Scrum Master course is specifically designed for Scrum Master and experienced practitioners such as project managers, software developers, architects, testers, team leaders and IT managers. The Scrum Master Seminar is also suitable for anyone whose role is the continuous improvement of a Scrum development team and the organization. If you are responsible for the successful application and / or implementation of Scrum in a project or company, then this course is the right choice.

To prepare for the course, we recommend reading the "Scrum Guide" (http://www.scrumguides.org).
Trainer