Certified Scrum Product Owner Training (CSPO)
Description
The Scrum Product Owner is critical to the execution of any Scrum project and primarily accountable for success in the marketplace. This role is generally considered to be the most challenging in Scrum. A good Product Owner should be able to get at least 15 % more revenue by delivering the right product in the right order at the right time compared to companies or teams without one.
Through a combination of interactive exercises, in-depth case-studies from our own coaching experiences, and dynamic Q&A with our instructors, our training does more than prepare students for certification – it provides the tools for success.
A Certified Scrum Product Owner must:
Be knowledgeable, available, decisive and accountable

Knowledgeable about the customer and product
Available to the team to clarify goals and desired output
Able to make decisive decisions to keep the team moving ahead
Accountable for the commercial success of the product

Share and maintain a compelling product vision
Build a ready Product Backlog

Spend half the time with customers, sales, and marketing
Spend the other half working closely with team clarifying specifications
Maintain the release plan and strategy
Through a combination of class exercises, case studies, and Q&A our Certified Scrum Product Owner (CSPO) course does more than prepare students for a Scrum certification – it gives them the tools for success.
Students will learn how to assess business value; how to prioritize features, projects, and portfolios; and how to return real revenue with the product backlog.
While the basics of Scrum will be covered, this is an advanced course. For newcomers to Scrum we recommend our Scrum Workshop as a first step.
Duration 2 Days.
Content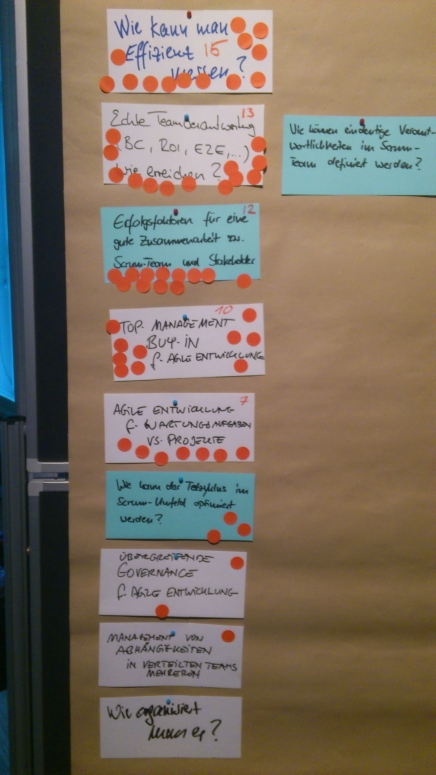 Business Case for Scrum
History of Scrum
Exercise: The Snowflake Game
The Core
Scrum Framework
The Scrum Product Owner Role
Principles Behind Scrum

Why Scrum works
Exercise: The Dice Game
Taxonomy of Waste

Product Backlog

PBIs
Creating a PBL
Simple ordering strategies

User Stories

Templates
Story readiness
Vision, goal, epic and features

Ready and Done

Refinement
Definition of done

Key Patterns for the Scrum Product Owner

Getting Started
Exercise: Getting Work Done
Swarming
Handling Interrupts
Emergency Procedure
Scrumming the Scrum

Good to Great
Scrum at Scale
Strategic Vision

Strategy
MetaScrum
Exercise Scrum Café

Visualize the Customer

Humphrey's Law
Personas
Personas & the Backlog
Exercise: Scrum Café

Story Sizing and Estimation

Why We Estimate in Scrum
Estimating Strategies
Pitfalls
Exercise: Planning Poker

Business Value and ROI

Value Curve
Determining Value
Exercise: Scrum Café Quick prioritization
Calculating Net Present Value
Case Study: Scrum Inc. NPV
Exercise: Scrum Café Quantitative prioritization

Technical Debt

Technical debt and release planning
Dealing with technical debt

Backlog Refinement & Decomposition

Hierarchy
Architecture
Story Decomposition
Exercise: Scrum Café user story refinement

Release Planning

Traditional Release Planning
Release Burndown
Roadmap
Release Strategies
Exercise: Scrum Café release planning
Feedback and Systematic Learning

Innovation
OODA Loop and Lean Startup
Risk management
Segmentation

Advanced Topics (Specific topics decided by vote and time)


Distributed Scrum
Scrum Metrics
Agile Contracts
Attendees
This course is designed for those who care about the business success of their products and projects: product managers, project managers, business unit leaders and business analysts.
While the basics of Scrum will be covered, this is an advanced course.
For newcomers to Scrum we recommend our Scrum Workshop as a first step.
Please note that the course is booked up quickly and that we can accommodate up to 30 participants in these courses. (we have one additional coach/trainer per 10 participants besides Jeff supporting the course).
Instructor
Zurzeit haben wir keine Trainer, die das Certified Scrum Product Owner Seminar durchführen. Eventuell werden wir in Zukunft weitere Trainer haben, die den Certified Scrum Product Owner Trainings durchführen können.
Interview with Jeff